Discussion Starter
·
#1
·
I have an 04 Silverado 1500 Z71 Crew Cab, that I was wanting to get a little bit of lift out of and am trying to come up with some different options as far as what can be done.
Due to the fact that I have to haul motorcycles, quads, boat, and stuff for work, I don't want a big lift as far as height is concerned, 1.5- 2 inches or so is what I feel what give it a little better stance while still making it halfway easy to load and unload the toys.
Here is what I have come up with as far as ideas.
- Since the truck has torsion bars in the front, I thought you could get new torsion keys that are indexed differently, allowing you to give it a little bit of crank on the bars and still remain safe as far as you CV angles are concerned, and put a long add-a-leaf in the rear ( Figured with an AAL it would give me some height and allow a little more weight capacity).
I'm trying to keep this relatively cheap, but also want the best possible idea (maybe), since I will probably keep this truck for a while, I'd like to go with something reliable that won't accelerate wear on the suspension components.
Toss out any other ideas or thoughts, I've toyed with a suspension lift, but I just don't want to go that high lift wise, and for $800 - $1000, 2-3" thats a little much.
A couple of pics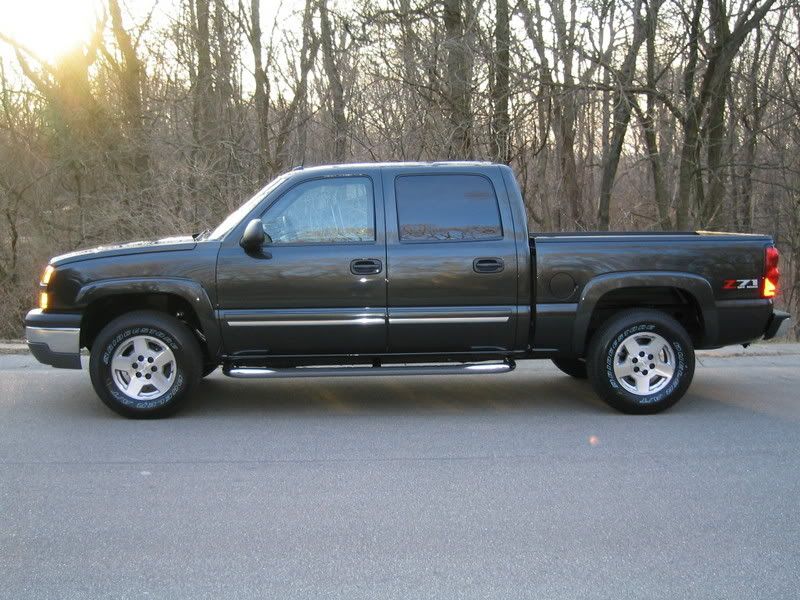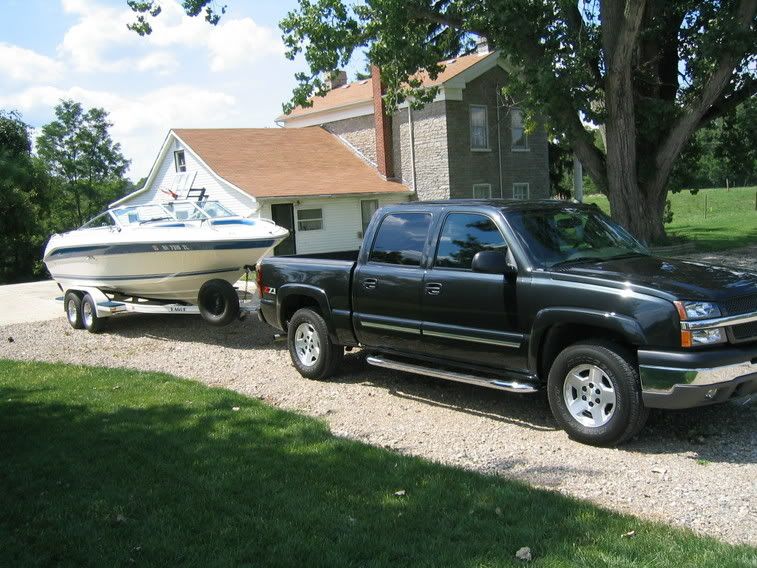 It doesn't drop much when the boat is on there, but when the coolers and all other crap get tossed in, there is a little bit of a sag.
Thanks